Become a Seller
Do more of what you love & we'll take care of the rest!
You work hard to make incredible creations & we work hard to make sure your products reach thousands of people all over Israel looking to send that perfect gift!
Here's what you'll love about la'bayit
What are you waiting for?
Sell more today!
Here's what some of our sellers are saying about working with La'Bayit

EINAV BRAUN CERAMICS
"עם אתר לבית התחלתי לעבוד עם הקמתו, מזה כמה שנים שאנו עובדים בשיתוף פעולה מדהים. אני מקבלת הרבה הזמנות מהאתר. העבודה עם ברכה, בעלת האתר, תמיד מאוד נוחה נעימה ופרקטית. נותנת מענה לכל בעיה, משתפת בכל ידע שנשאל ונותנת שירות ברמה הכי גבוהה ללקוחות המשותפים שלנו. אצלי בעסק העבודה עם אתר "לבית" הפך להיות ערוץ משמעותי להכנסותי. תודה רבה!"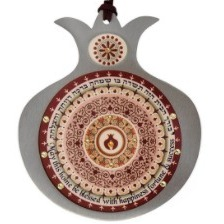 DORIT JUDAICA TLD
"It's a pleasure working with La'Bayit Gifts - communication is easy, the orders are always well-organized and their customer service is very professional. We highly recommend them!"